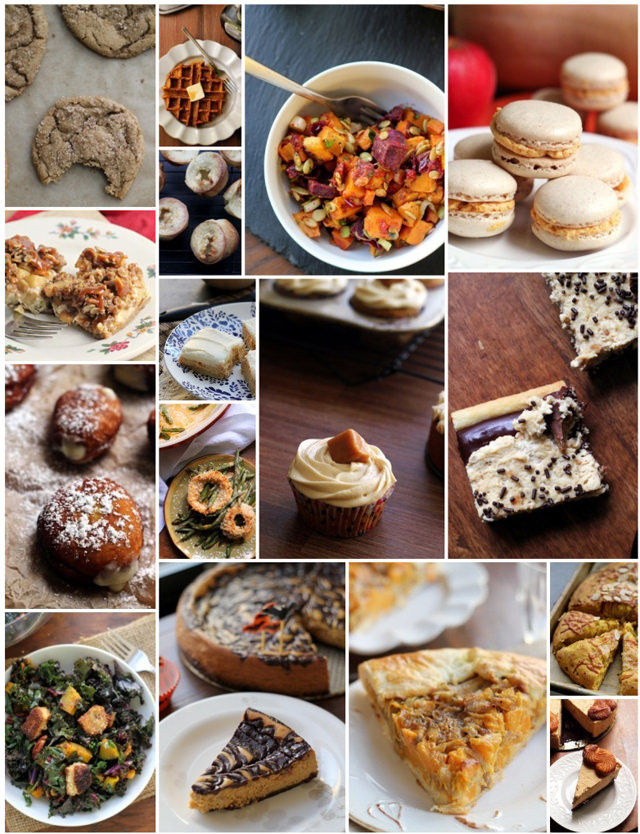 My Thanksgiving menu planning "technique", as some might call it, usually involves me, Wednesday night, in a supermarket doing tequila shots like it's my job. Mostly because HAVE YOU EVER BEEN IN A SUPERMARKET THE NIGHT BEFORE THANKSGIVING. It is not a pretty sight.
As much as I'm sure the stress of last minute menu planning does wonders for my blood pressure (in opposite world), I thought this year I would do something different. Mix it up. Live on the edge.
And plan ahead.
You're skeptical, I know, but the good news is that if I'm going down, you're going down with me! And to help us out on this organized menu planning journey, I've compiled a list of all my favorite (vegetarian!) Thanksgiving recipes from Eats Well With Others past.
Let's do this.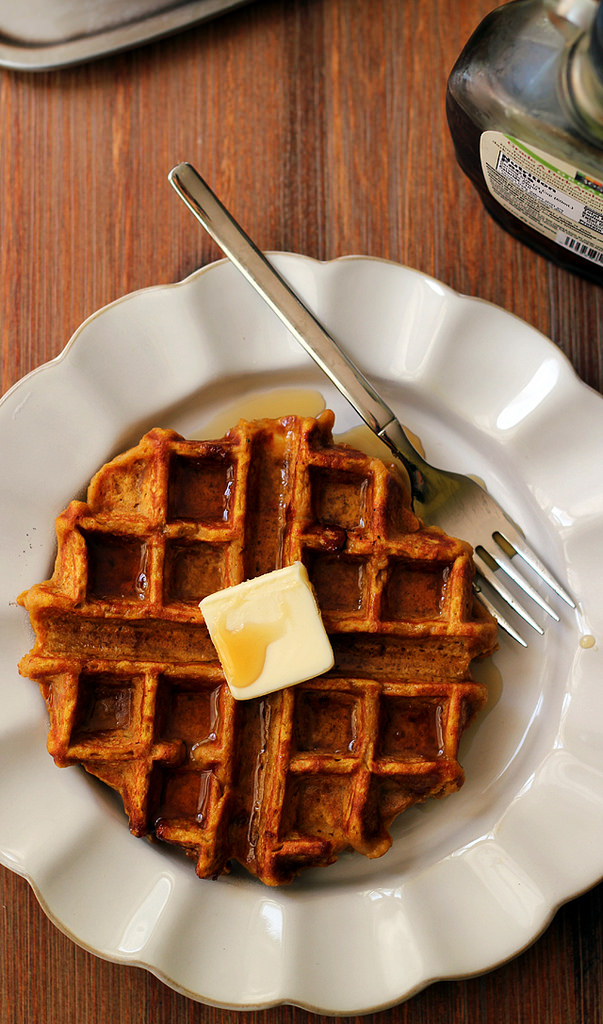 Brunch
Brown Butter Pumpkin Chai Waffles
Buckwheat Dutch Baby with Maple Cranberry Sauce
Butternut Squash and Kale Strata
Maple Pumpkin Donuts with a Maple Cream Filling
Pumpkin Biscuits with Cranberry Curd
Pumpkin Crepes with Beer and Cinnamon Apples
Roasted Delicata Squash and Goat Cheese Fritatta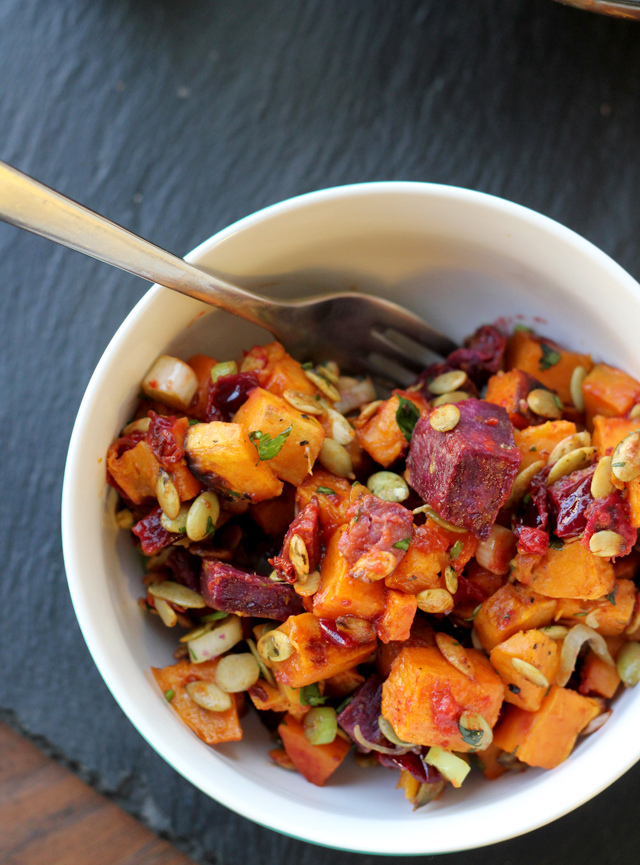 Salad
Butternut Squash and Smoky Black Bean Kale Salad
Garlic-Roasted Butternut and Kale Wheatberry Salad with Pomegranate
Kale and Brussels Sprout Salad with Butternut Squash
Kale Salad with Brie Croutons, Roasted Butternut, Spiced Pecans and a Cranberry Vinaigrette
Miso-Harissa Roasted Carrot, Squash, and Two Potato Salad
Baby Spinach Salad with Dates and Almonds
Roasted Sweet Potato Salad with Cranberry Chipotle Dressing
Roasted Root Vegetable Panzanella with Roasted Red Pepper Pomegranate Vinaigrette
Roasted Vegetable Harvest Salad with Sesame Chili Sauce
Sweet Potato Salad with Rye Berries, Pepitas, and Ricotta Salata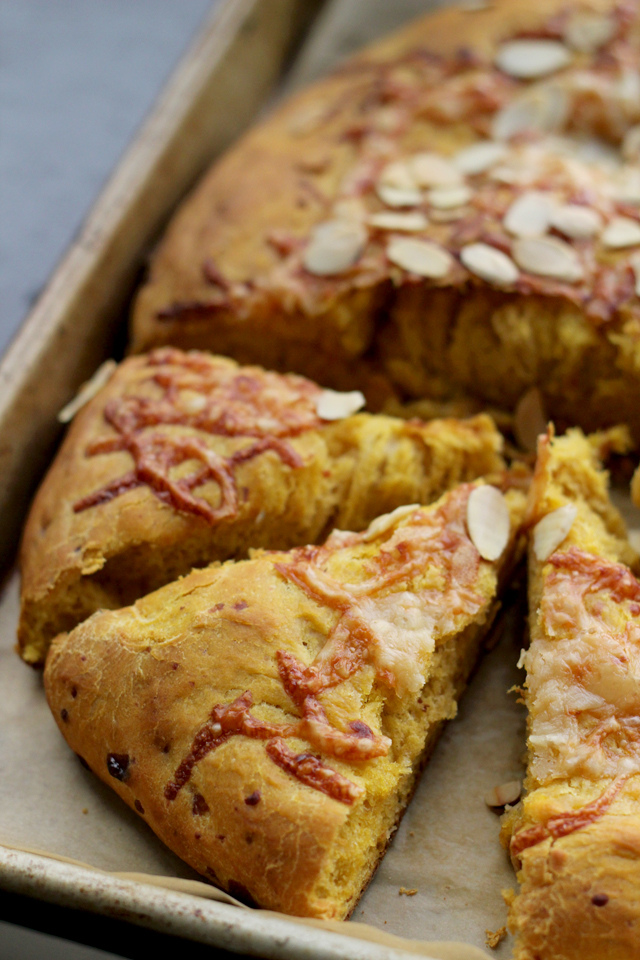 Bread
Goat Cheese, Black Pepper, and Honey Popovers
Pumpkin Focaccia with Gruyere and Almonds
Soft Dinner Rolls with Rosemary and Black Pepper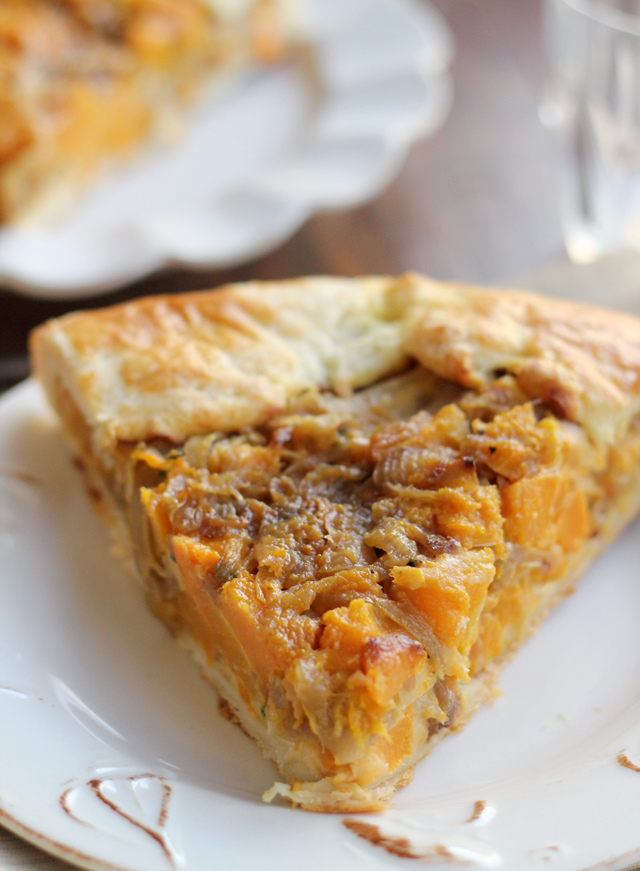 Main Dishes
Curried Root Vegetable Pot Pies
Brussels Sprouts and Potatoes with Almonds, Raisins and Capers
Butternut Squash and Caramelized Onion Galette
Butternut Squash and Potato Pie with Tomato, Mint and Manchego
Butternut, Carrot, and Goat Cheese Tartlets
Parmesan Bread Pudding with Broccoli Rabe
Pumpkin Ravioli with Sage and Toasted Hazelnuts
Moroccan Roasted Vegetable Pilaf with Chickpeas
Spice-Roasted Squash with Walnut Green Harissa
Roasted Pumpkin Quiche with Caramelized Onions, Gorgonzola, and Sage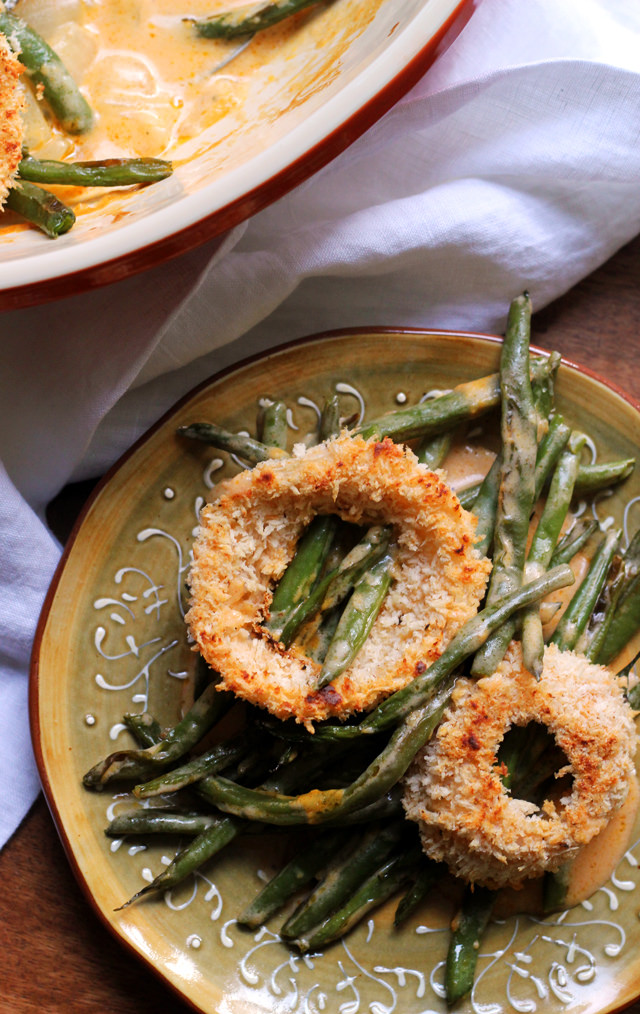 Side Dishes
Smoky String Bean Casserole with Sriracha Buttermilk Onion Rings
North Indian Spiced Roasted Sweet Potatoes
Roasted Acorn Squash and Brussels Sprouts with Honey, Smoked Paprika and Sage Salt
Roasted Brussels Sprouts with Pomegranates
Smashed Sweet Potatoes and Butternut Squash with Five-Spice Marshmallows
Sweet Potatoes with Bourbon and Maple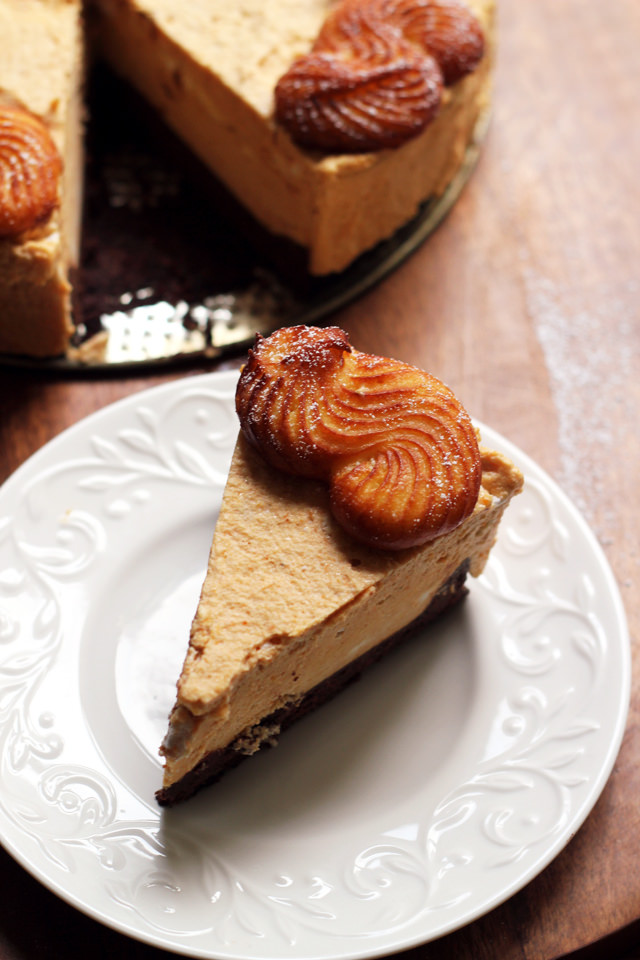 Pies
Chocolate Mousse Tart with Hazelnuts
Chocolate Pudding Slab Pie with Peanut Butter Mascarpone Whipped Cream
Chocolate-Caramel Tart with Sea Salt
Mini Caramel Apple Pies with Brown Sugar Glaze
Pumpkin Mousse Cruller Black-Bottomed Tart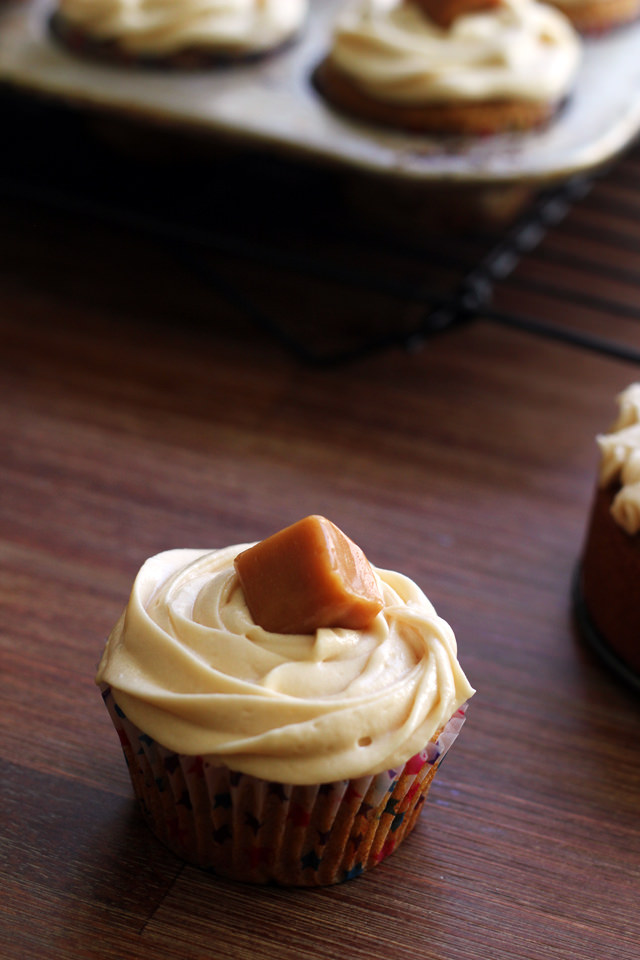 Cakes
Apple Pie Coffee Cake with Dulce de Leche Glaze
Apple Spice Layer Cake with Caramel Swirl Icing
Brown Butter Pumpkin Cupcakes with Caramel Cream Cheese Frosting
Pumpkin Almond Cake with Almond Butter Frosting
Pumpkin Cake with Caramel Pecan Pie Streusel
Pumpkin Cheesecake with Chocolate-Stout Ganache Swirl
Pumpkin Layer Cake with Butterscotch Filling
Sweet Potato and Ginger Layer Cake with Toasted Marshmallow Filling and Brown Sugar Cinnamon Buttercream
Pumpkin Pound Cake Cupcakes with Maple Cinnamon Glaze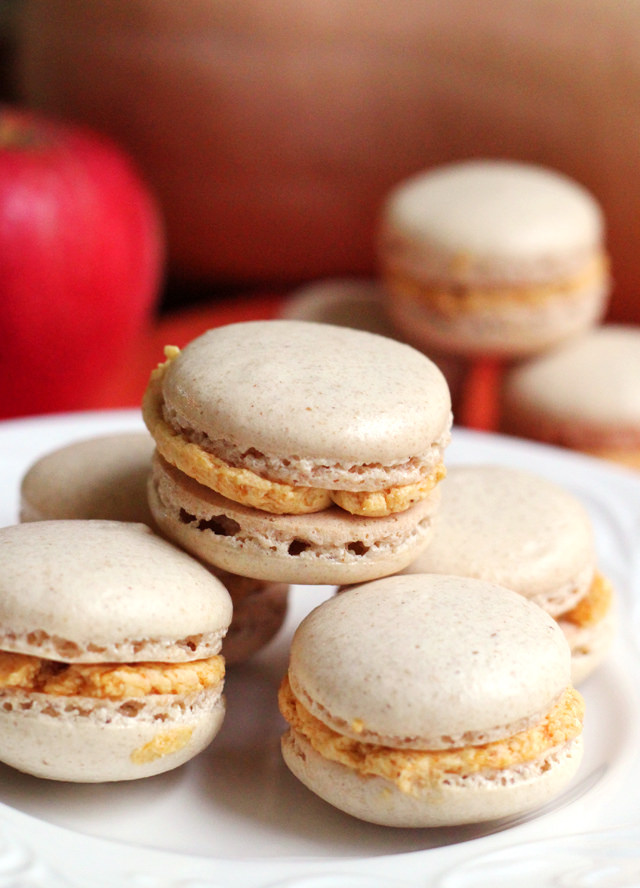 Cookies
Bouchon Bakery Chocolate Chunk and Chip Cookies
Chocolate Butter Pecan Sandwich Cookies
Ginger Macarons with Pumpkin Bourbon Buttercream
Malted Pumpkin Cookies with Brown Butter Frosting
Pumpkin Hazelnut Cookies with a Brown Sugar Glaze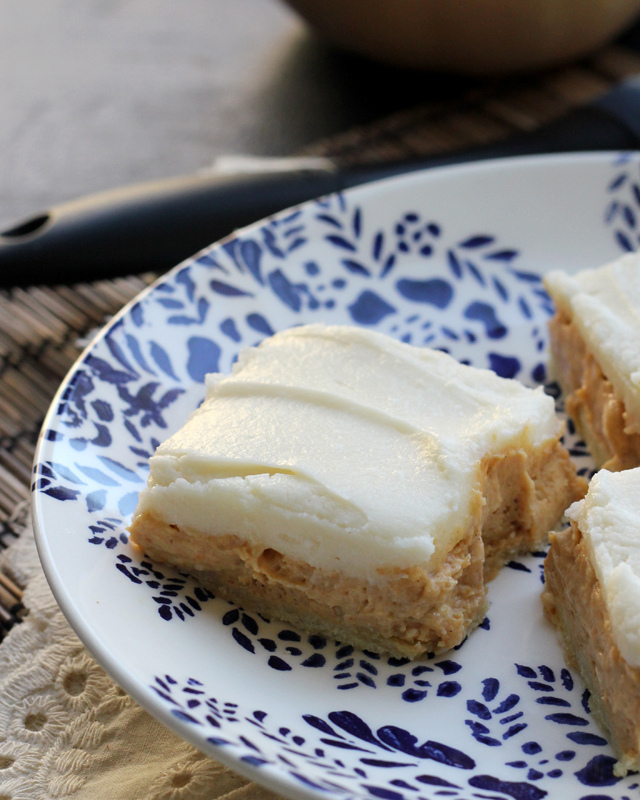 Bar Cookies, Brownies, and Blondies
Dulce de Leche Snickerdoodle Bars
Salted Caramel Chocolate Shortbread Bars
Salted Caramel Apple Cheesecake Bars
Salted Caramel Shortbread Bars